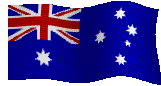 Latest News : the Channel 3 is Up and Running Again! ( If you Haven't Noticed)
But sounds rough on the edges, and the Helicopter is back too.
added many brand new links and excellent software for you downloading Pleasure!
The Original Message Board is Back! That's Right! and the old ones are still there.

Channel 3's Main Page has had a remodel and is even more user Friendly !


Also Brand New Updated Listings within the Members Section !!!~
and
fixed the links on this page as well !!!~
Now ... EnJoY !!!~

Hello Everybody out there!
This page is now Been Up and Running for over 11 Months Now & Still Kickin'
It is dedicated to all Internet and Radio Enthusiasts from all over the World.
l Welcome All Suggestions and Comments from you all. This is for all of Us.
So What would you like to see on this web page? As long as it's helpful constructive criticism. The Proposal will be looked at.
Also if you have any great links, sites or even your own web page, you can link it to this site by E-Mailing the Webmaster.
If you want to Add or See new things on here, just give me a E-Mail.



You Are the
th Legend to Access This Site!

---
Special Thanks to Brian the Man for He's Time, Energy, Experience and Expertize in Publishing the Channel 3 Web Page.
My Brand New URL is http://www.geocities.com/SiliconValley/Port/5421/index.html
or
http://listen.to/ch3 !!!~


---



BranD
Brian's Channel 3 CHAT ROOM !!!~


Goto MY Chat Room !!!~



Please Note: Before you go to the Chat Room.
Read This First : So you know how to post messages!
After you click goto my chat room link above, go to the bottom of the screen
and type a username, scroll down, and type the font color, i.e. Black.
Scroll down so more, and hit the submit button.
That's it ! Now the Messages Screen will come up ... You can Now Enjoy It !!!~



BranD
Channel 3's Message Board !!!~



Brand NEW Message Board click here !


You are Welcome to Post a Message, But NOW l am Moderating the Board, So NO more Nasty Messages
New and Improved! Simply type in your message, and it will list it on the same page.





BranD
Channel 3's Original Second Message Board is Back !!!~



Channel 3's Original Second Message Board is Back !!!~


Now the Original Message Board Number 2, is Back. You are Welcome to Post a Message,
This Message Board is NOT Moderated ... Now EnjoY Yourselfs .. Have FuN !!!~


---
Please Note: We will try to update these pages every few days, and If you have any Ideas or Suggestions , Just Write To Me.


Also Pages will be updated shortly. And the Radio Mods Web Page ( As Requested be a lot of People) is in the Works, and Will be displayed Shortly.

If You have any Radio Mods, Or ANYTHING to do with RADIOS, Simply Write to me, and it will be Published on the Web Page !!!~


BranD
People's sent Info on U.H.F Radio Modifications !!!~



Brand NEW Radio Mods of Australian UHF Radios !!!~ click here!



MEMBERS SECTION :
Do Not Enter here ... if you do not have the Password !
BranD
CITIZEN BAND & ELECTRONICS PROJECTS PAGE !

CB Radios, Utils, Software, Texts, How-to's, Etc Links.

All My Previous Links and Many New Ones, are Now Accessible via the Projects Link!



All the Links are working as of 26th of August 1999.
l deleted the non-working links, and will be adding in the future more exciting, new stuff.
---









LATEST ANTI VIRUS SOFTWARE :
1999 STUFF :



95 &

3.1x Adobe Pagemill 3.0 | Adobe Image Styler 1.0 |
Adobe Image Ready 1.0 Serial# - DHE100X799999999-441 |
Adobe illustrator 8.0 Serial# - ABW800X7102095-685 or ABW800R7119160-874 |
Eye Candy 3.01 Serial# - IJIGEBFHMJNB or IIIGEBFHMJNB |
Macromedia Dreamweaver 2.0 Serial# - DWW200-05987-98274-58597 |
Macromedia Flash 3.0 | Norton AntiVirus 5.0 | Virtual CD |



COMPRESSION UTILITIES :



95/98 Winzip 7.0 922Kb. | Win Zip Internet Browser Add-on.


3.1x Win Zip7.0 for Win3.1x 615Kb. | Win Zip Internet Browser Add-on.
Arj 2.60 | WinARJ 98 | WinRAR 2.50

---
Type what you are searching for in the text field box below .. and hit the search button !!!~


---
OTHER EXCITING LINKS :



Copyright © 1999 Brian the Man
(: Brian the Man© Enterprises :)
Latest update, Thursday 26th of August, 1999.
(: SMiLE :) You Can Forward E-mail messages to the Following Address (:->
WebMaster - ch3uhf@hotmail.com -
Please email any Comments or Suggestions.



Copyright © 1999 Brian the Man !
This Web Page Is Designed, Developed and Maintained by Brian © Enterprises !